SNP / Demolition
S
Forecastle's SNP brokers cover new building, second hand, and demolition markets across vessel types. Our brokers bring with them well-rounded experience to serve clients varying and exacting needs.
Our SNP team works very closely with our in-house chartering and research departments, enabling us to have a 'real time' pulse on the market and on what the future may hold.
Recycling "GO – GREEN"
Our established ship recycling brokers assist our clients in the business of ship recycling. With our client led approach and seamless coverage from Dubai, India and Singapore; we provide seamless services to our clients in Asia Pacific, Europe and America.
We focus on the three (3) major sectors of shipping – Dry Cargo, Containers and Tankers, and assist ship owners in obtaining the best price and the best recycling option for their vessels.
This includes delivery in the Sub Continent at Chittagong, Alang or Gadani ; in the Far East "South or North China"; at Aliaga in Turkey; or other smaller yards across Europe.
We also facilitate recycling sale "as is where is" basis with reliable Cash Buyers, who are able to take delivery worldwide.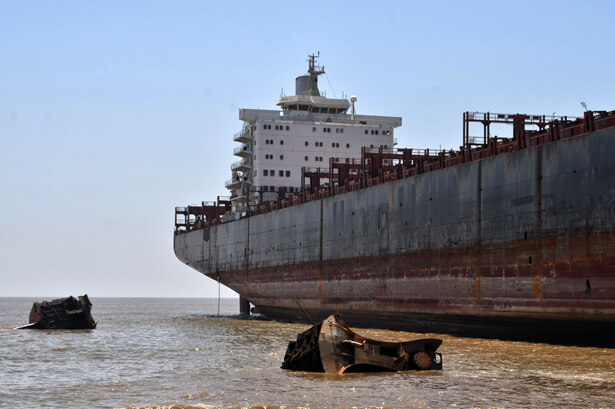 GREEN Recycling
We also offer tailored brokerage service to Ship owners who choose to focus solely on Green Recycling. We have good working relationships with the established Green yards in India, Turkey and China, and are able to fully and correctly guide our clients on the commercial aspect of Green Recycling.
One Recycling Desk
We operate a centralised Recycling Desk for all our offices globally. This ensures that our clients get one-stop and tailored service from a specialised Recycling Desk. The desk operates together from Dubai and India.